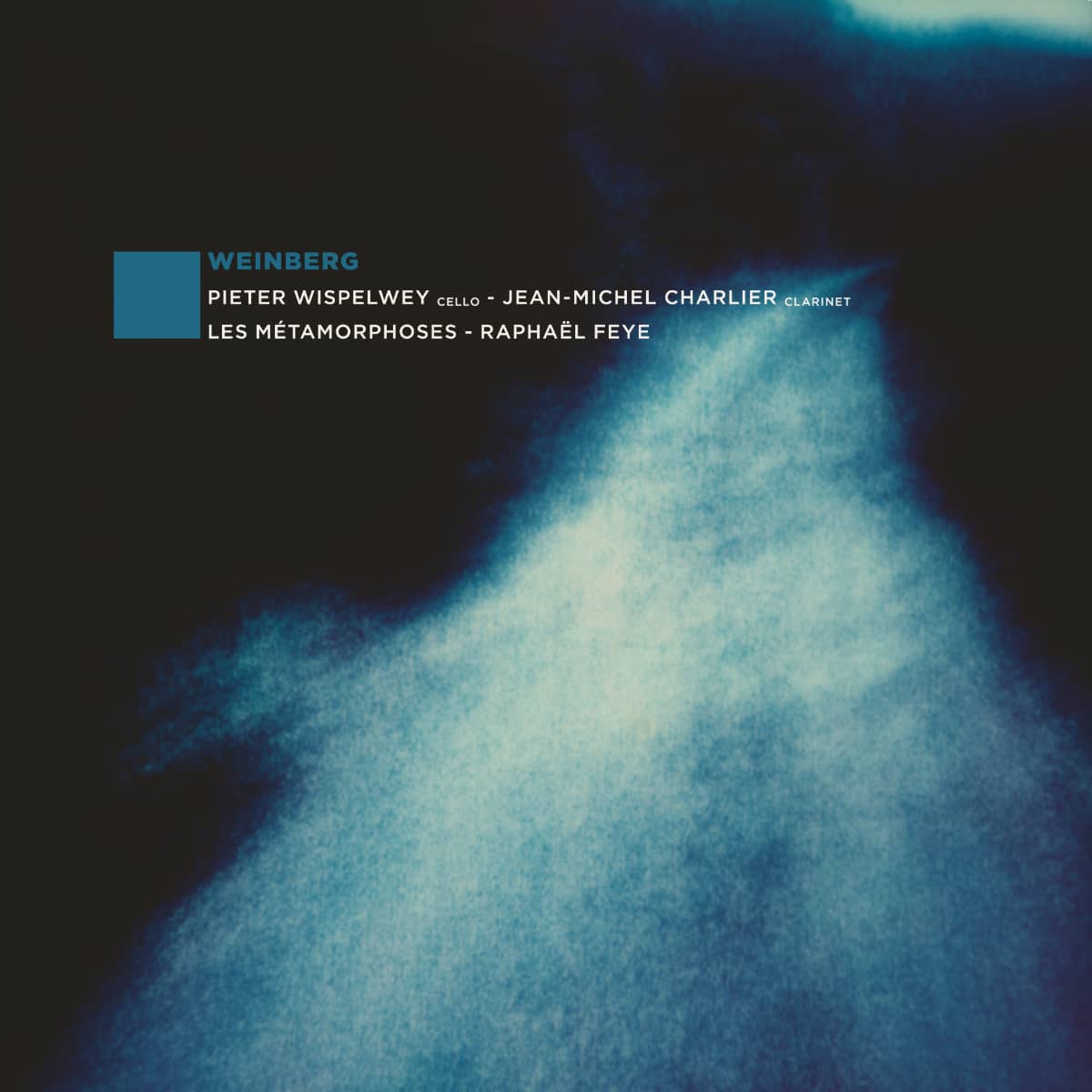 Mieczys

ł

aw Weinberg

Cello Concertino Op.43bis

Fantasy for cello and orchestra Op.52

Chamber Symphony No.4 Op.153

Pieter Wispelwey cello
Jean-Michel Charlier clarinet
Les Métamorphoses - Raphaël Feye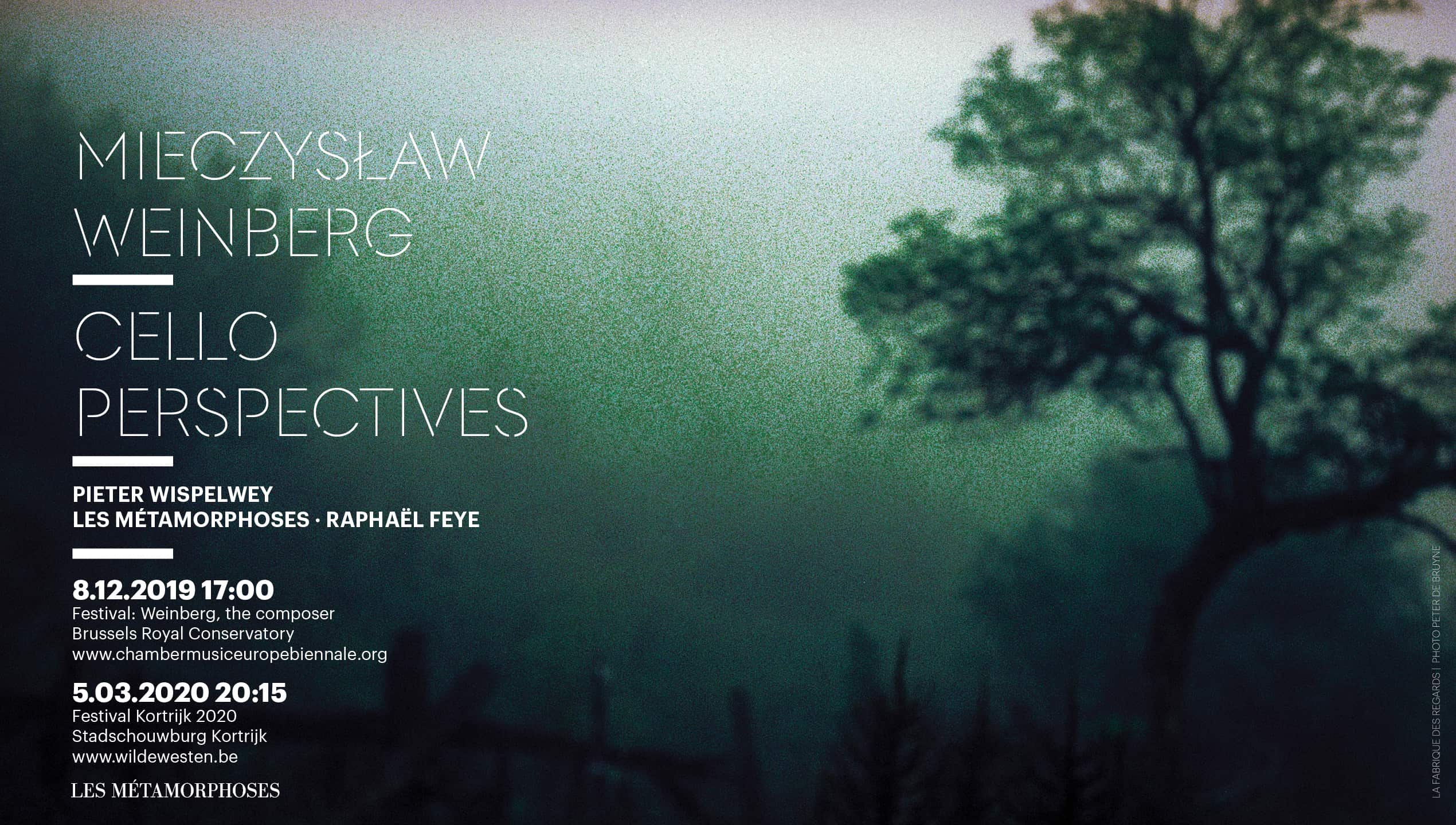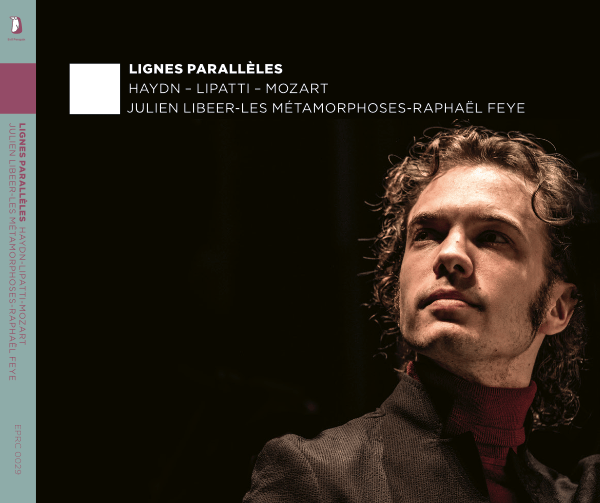 Lignes parallèles
Joseph Haydn
Symphony No.49 in F minor "La Passione"
Dinu Lipatti
Piano Concertino in the Classical Style op.3
Wolfgang Amadeus Mozart
Piano Concerto No.27 in B-flat major KV 595
apple music - spotify - amazon
"Les Métamorphoses, un orchestre fondé par Camille et Raphaël Feye, marque un tournant dans l'interprétation du répertoire classique." MAD-Le Soir plus



"L'Orchestre Les Métamorphoses a pour caractéristique de s'adapter à chaque style en commençant par varier son instrumentarium, mêlant instruments modernes et instruments d'époque." Musikzen

"Sous la baguette de Raphaël Feye cette musique chante voluptueusement et déborde d'énergie et de couleurs chatoyantes." ResMusica

"The musicians of Les Métamorphoses blend modern strings and wind with natural brass and gut strung double bass. The predominant sound is lean and well focused with a refreshing balance between strings and brass." BBC Music Magazine

"Le chef instaure une véritable atmosphère et l'auditeur retient sa respiration pour mieux apprécier le travail sur chaque détail et chaque nuance." Classica
Les Métamorphoses orchestra
Inspired by the work of Nikolaus Harnoncourt and Sir Roger Norrington, the instrumentalists of the Les Métamorphoses orchestra have given themselves the task of creating a sonority that is most suited to this era by combining modern and early instruments (natural horns and trumpets, early kettledrums, double bass with gut strings etc.). Founded by Camille and Raphaël Feye, the ensemble is made up of musicians chosen for their commitment and interest in historically informed practice and performance.
Raphaël Feye conductor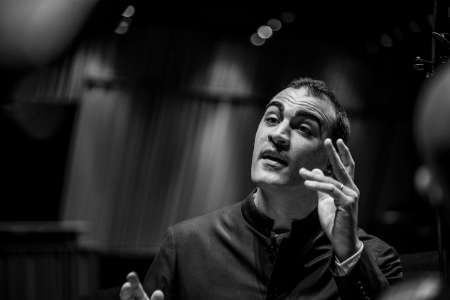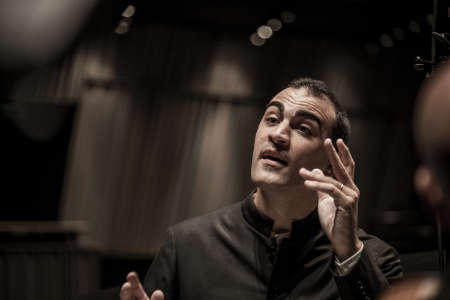 Chef et chambriste, à la baguette ou l'archet à la main, le violoncelliste et chef d'orchestre Raphaël Feye parcourt l' Europe depuis près de dix ans, dévoilant au cours de ses concerts sa passion pour la musique à travers une communication musicale engagée.
Cet amoureux des lettres anciennes et modernes fait résonner son violoncelle et sa voix de chef avec l'intelligence, le verbe et la sensibilité d'un musicien épris des chemins qui mènent d'un art à l'autre. Lauréat des Conservatoires Royaux de Musique de Bruxelles, de la Hochschule für Musik «Felix Mendelssohn-Bartholdy» de Leipzig et de la Chapelle Musicale Reine Elisabeth, c'est au contact des maîtres Jean-Sébastien Béreau et Jorma Panula qu'il trouve une voie de chef d'orchestre. A la suite de ces rencontres, il dirige les London Mozart Players, le Janacek Philharmonic d' Ostrava et débute comme chef invité en avril 2015 à l'Opéra National de Constanta dans le Barbier de Séville de Rossini.
En 2016, il remporte un prix spécial au concours organisé par les London Soloists et est invité à diriger « la Flûte enchantée » de Mozart à l'Opéra d'Etat de Rousse. Depuis 2016, il étudie avec Sir Roger Norrington et l'accompagne lors de plusieurs sessions avec l'Orchestre Philharmonique de Radio France et la Kammerphilharmonie de Bremen. De Bruxelles à Naples, de Madrid à Moscou, violoncelliste du quatuor CoryFeye de 2009 à 2014, il joue et dirige au cours de nombreux festivals européens après avoir fait vibrer les principales salles de Belgique (Bozar, Flagey, Amuz, De Singel à Antwerpen, Concertgebouw Brugge, PBA de Charleroi, , Stadschouwburg de Leuven,…).
Il a également étudié auprès des membres des Quatuors Alban Berg, Artemis et Danel ainsi qu'avec le compositeur et chef d'orchestre Peter Eötvös. Il partage la scène avec des musiciens comme James Boyd, Elina Buksha, Malin Broman, Jean-Michel Charlier, Guy Danel, Lorenzo Gatto, Barbara Giepner, Marie et Sophie Hallynck, Pavel Kolesnikov, Yura Lee, Julien Libeer, Pascal Moraguès, Philippe Raskin, Laura Samuel, George Tudoraché, Boyan Vodenitcharov et bien d'autres. Raphaël a participé a plusieurs concerts diffusés par les radios Klara et Musiq 3.
musicians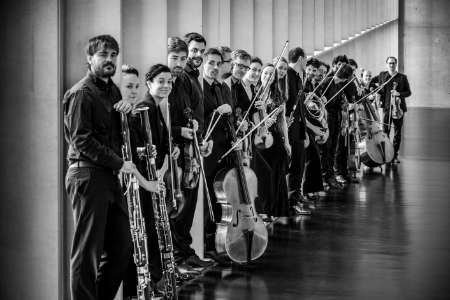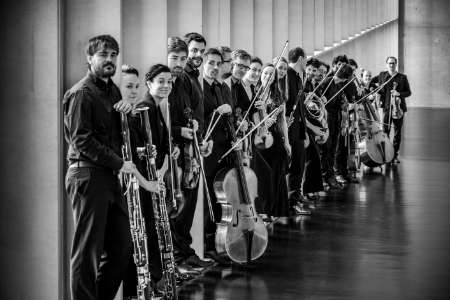 1st Violin
Concertmaster
Bogdan Božović
Pieter Jansen
Shan-Shih Chang
Maxime Michaluk
Julia Kotarba
Frédéric d'Ursel
2nd Violin
Paul Serri
Kaja Nowak
Morgane Derbal
Joris Decolvenaer
Blandine Matrot
Viola
Mathis Rochat
Fayçal Cheboub
Diede Verpoest
Elaine Ng
Cello
Amy Norrington
Francis Mourey
Nicolas Deletaille
Julia Kotarba
Double Bass
José Andres Reyes
Korneel Le Compte
Flute
Aldo Baerten
Trumpet
Alain De Rudder
Horn
Bart Cypers
Rozanne Descheemaeker
Dries Laureyssens
Triangle
Koen Plaetinck